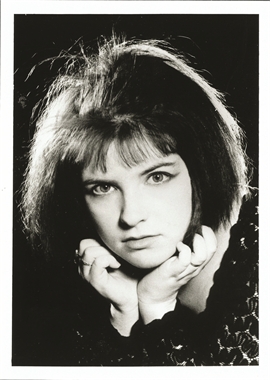 Hello everyone! My children's book, The Crystal Run, is out in paperback on the 4th May. Here's a Q&A about the book and why I decided to write some books for children.
What made you decide to write a children's novel? And one so different from your adult genre?
I've always enjoyed reading a wide variety of books in lots of different genres, and when the idea for The Crystal Run came to me I knew it was something I wanted to write. As a child, I loved adventure stories and that's what The Crystal Run is. So it seemed to me that the best way of writing a novel that encompassed adventure and friendship and learning to trust someone very different to yourself would be to write it for children. Although I hope that if parents are reading it with or to their children, they'll enjoy it too.
What did you enjoy most about branching out in to a science-fiction world?
When you create a world of your own you have an immense amount of freedom to make things exactly how you want them to be. I loved picturing the physical world of Charra and that of its two warring countries, Carcassia and Kanabia. It was fun to introduce new food and new animals to the worlds, as well as different technology. Although I also liked bringing a smartphone to a world that doesn't take photographs or have headphones.
The theme of standing up for what you believe in is an important issue in the book and such a timely one in the world right now. Do you think that the best way to encourage children to do this is through characters in books that they can relate to? And if so, how did you go about creating characters with such drive and relatability?
I firmly believe that reading books make us far more empathic people. In the pages of a book you become close to people whose experiences may be very different to your own, and you see how those experiences influence the decisions they make. At the same time, you get to know people who may initially seem very similar to you, but who make very different decisions to the ones you'd make yourself. In a book we know what the characters are thinking and we know why they do what they do, even if we don't always agree with them. We're open to very different points of view.
When I write a book, no matter who it's for, I want my readers to be able to understand the characters and empathise with the situations they find themselves in. I want readers to feel what the characters feel and make their own judgement on them. Obviously, in the case of Joe and Kaia, the experiences they're having are unique. But they still have to base decisions on not only what's best for them, but what's best for other people. I want readers to see how they struggle to do the right thing, even when it goes against what they might previously have been told.
What is your writing kryptonite?
Social media! It takes up far too much time and yet it's also a guilty pleasure.
If you could tell your younger writing self anything, what would it be?
That you can go back to change things as many times as you like. I always thought that I had to get every sentence perfect before I could move on, but now I realise that moving forward helps you to look back and see what was wrong with the earlier stuff. Writing isn't a straight line from beginning to end. It's three steps forward, two steps back, all the time.
What's your favourite under-appreciated novel?
When I was a child I loved the novels of Malcolm Saville, who wrote the Lone Pine series of adventure books. Although I think they were very popular, I was the only person I knew who read them and he rarely gets mentioned as a classic children's author, which I think he was.
What kind of research did you do for The Crystal Run and how long do you spend researching before beginning to write a book? Did you do a lot of research in writing for a younger audience?
When I'm writing an adult novel and I take my character to a different country or city, I always go the place I'm writing about so that I can be sure I'm doing it justice. Other research I do would be about the careers of characters; I've written about air-traffic controllers and archaeologists and meteorologists, for example, and before I wrote the books I researched the jobs.
When you're writing about a different world, made up entirely in your imagination, however, there's not much research you can do (though I would absolutely love to be able to cross through a portal into another world!). So from that point of view there was no research involved in writing The Crystal Run. As far as writing for children goes, I just wanted to write a story as engrossing as the stories I loved to read as a child. I didn't read any current children's writers first, as I wanted to do my own thing.
In your opinion, what is the most difficult thing about writing characters of the opposite sex?
I guess there could be a tendency to write about them in a stereotypical way, but I hope I don't do that. When I'm writing a character I don't think of them as male or female, but simply as a person with hopes and dreams, with flaws and good points. It doesn't matter to me what sex they are.
Your characters in The Crystal Run have very unusual names. How do you select the names of your characters?
Obviously, the main male character is Joe, which is a fairly normal name on earth. The characters from the other worlds had to have different-sounding names and I just made them up! Kaia's name came to me when I was thinking of her and it seemed perfect for her character. The rest of the names popped into my head as I was writing. It was quite weird actually, I didn't have to spend a long time wondering about what to call them.
What is your favourite book from childhood?
That's impossible to answer! So many of the books I read as a child have a warm place in my heart for many different reasons. I loved classic books like Anne of Green Gables, The Railway Children and What Katy Did, which all had strong female characters! The Chalet School series was a firm favourite of mine, and of course I read and re-read those Lone Pine adventure stories by Malcolm Saville.